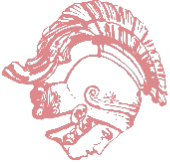 At Castrum you find versatility, beauty and dynamism
Meeting & Events
We are a "scattered" Wine Relais because the facility spaces are distributed between the central body of Villa Fraccaroli – with panoramic terrace and interior rooms – the winery with wines of our production and the Wine Bar with underground rooms and large plateau in the Castelrotto square.

What space do you choose for your event?

- Broadband wi-fi connection in all the Castrum area.

- Parking facility near us: in the Castelrotto square, on the street under our terrace, in the large communal parking free of charge (up to 100 vehicles).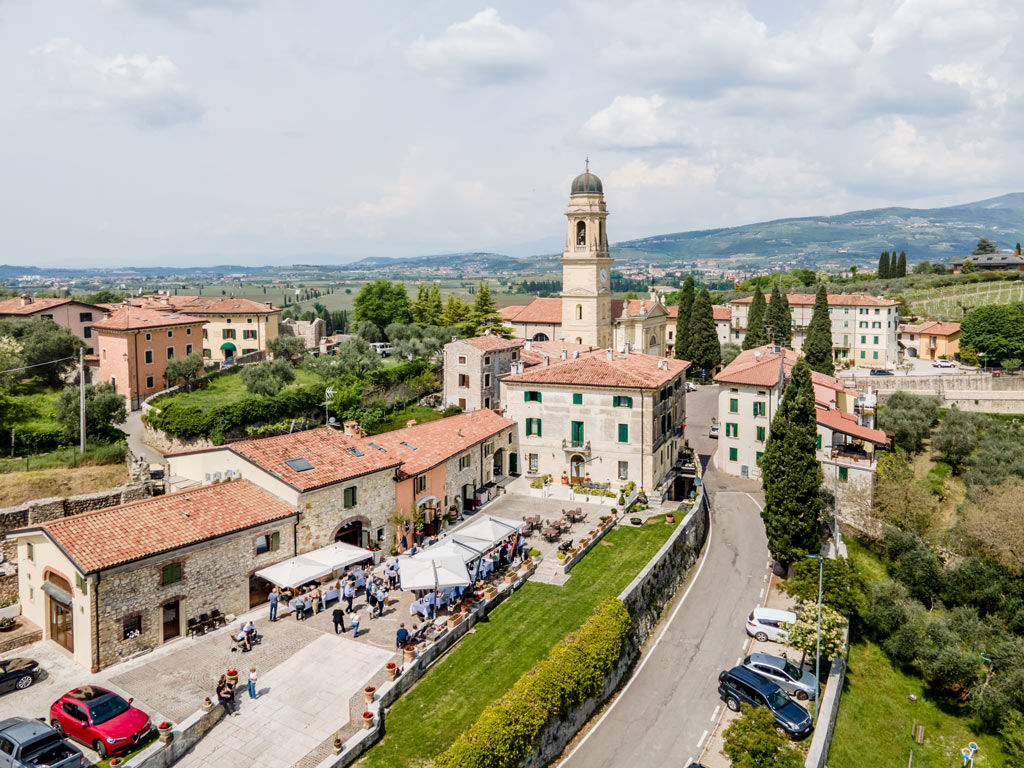 and the present is just a non-existent moment of separation between past and future.
Choose your meeting room - Congress





and the present is just a non-existent moment of separation between past and future.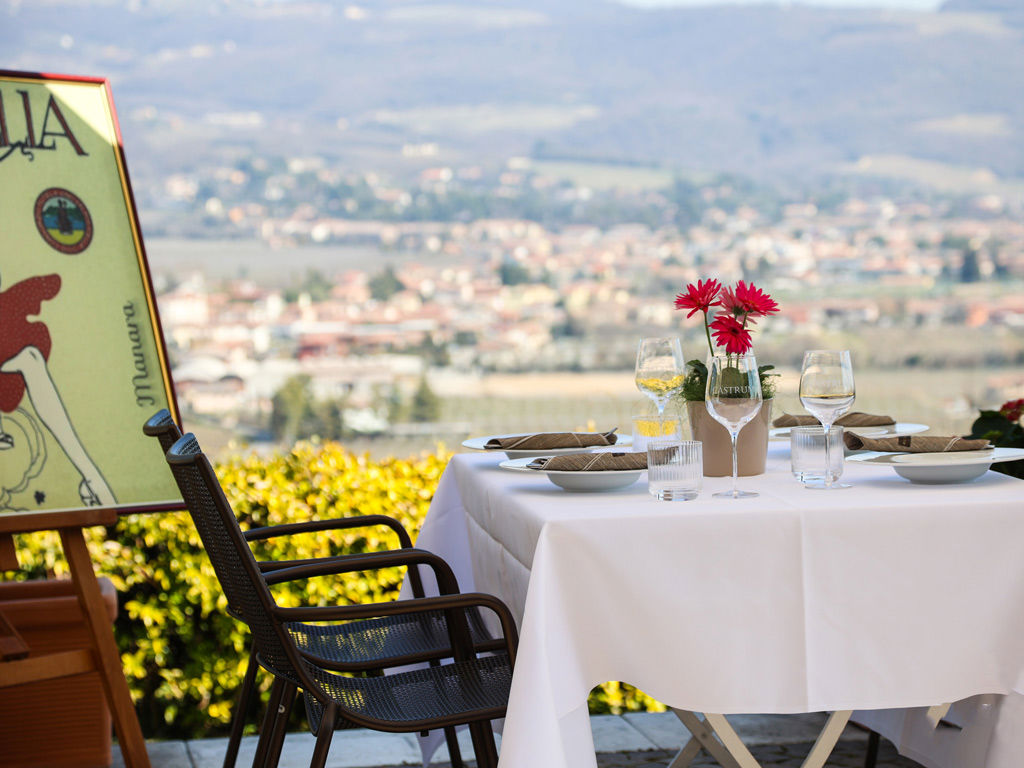 Panoramic terrace
The CASTRUM position is extremely privileged, being on the top of the central hill of the valley and from its panoramic terrace of over 1,000 sqm you can embrace the entire Valpolicella Classica.

Try to imagine your private event in this spectacular context: birthdays, anniversaries, weddings, company events, team building, presentations, tastings, etc.


From 60 up to 150 people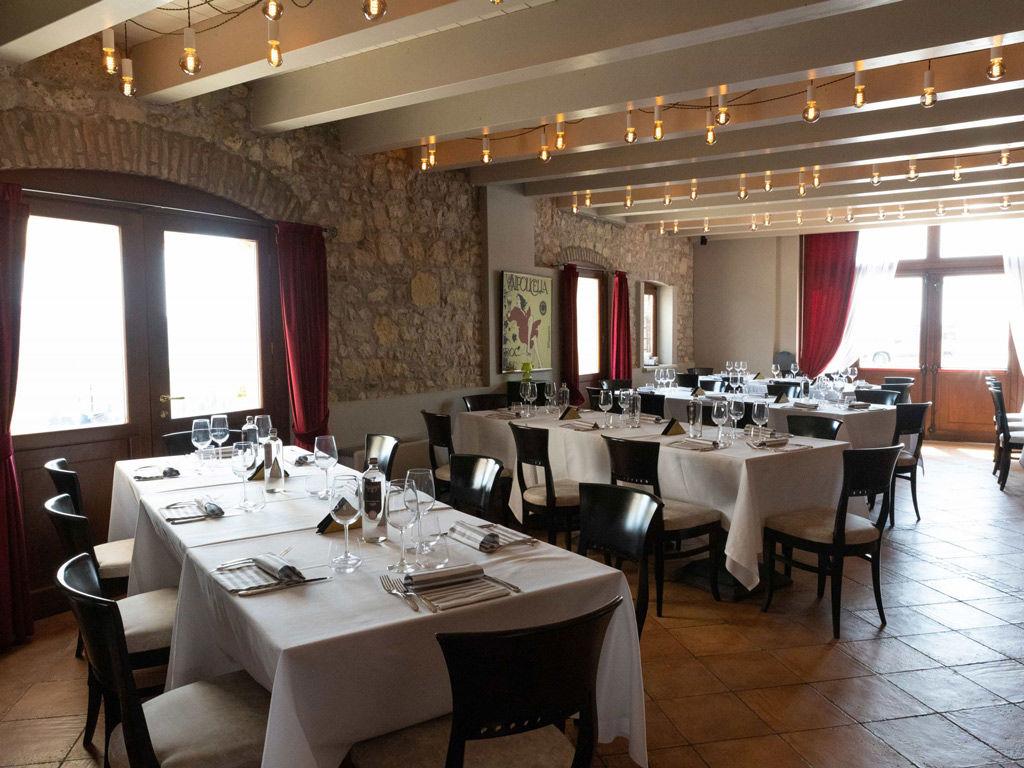 Rooms with panoramic views
In winter or in case of bad weather, you can choose our two panoramic rooms from the central part of the estate: they are accessed from the terrace or from the reception, they are communicating rooms, extremely bright and with high wi-fi guaranteed speed.


Large room: 80 sqm
up to 60 people


Small room: 50 sqm
up to 25 people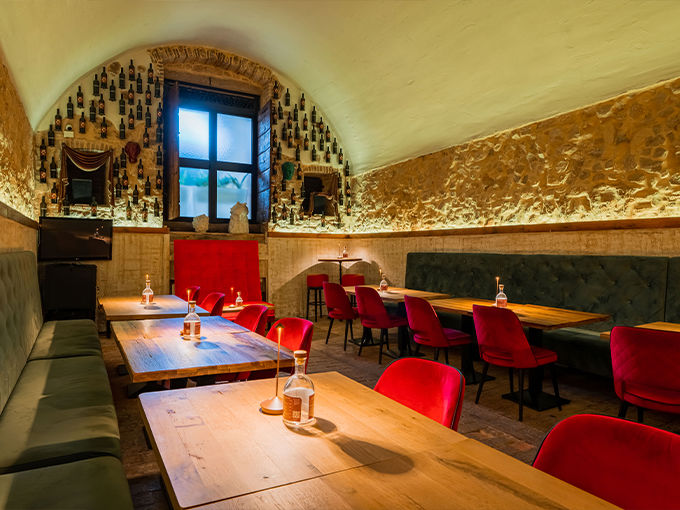 Castello Rooms
In 1700 the cooler and the winery of Casa Fraccaroli, today these spaces are the heart of the Wine Bar.
Wide, with a vaulted ceiling, surrounded by secular stones. You recognize it immediately due to its medieval character.
Ideal for both private and professional events.


30 people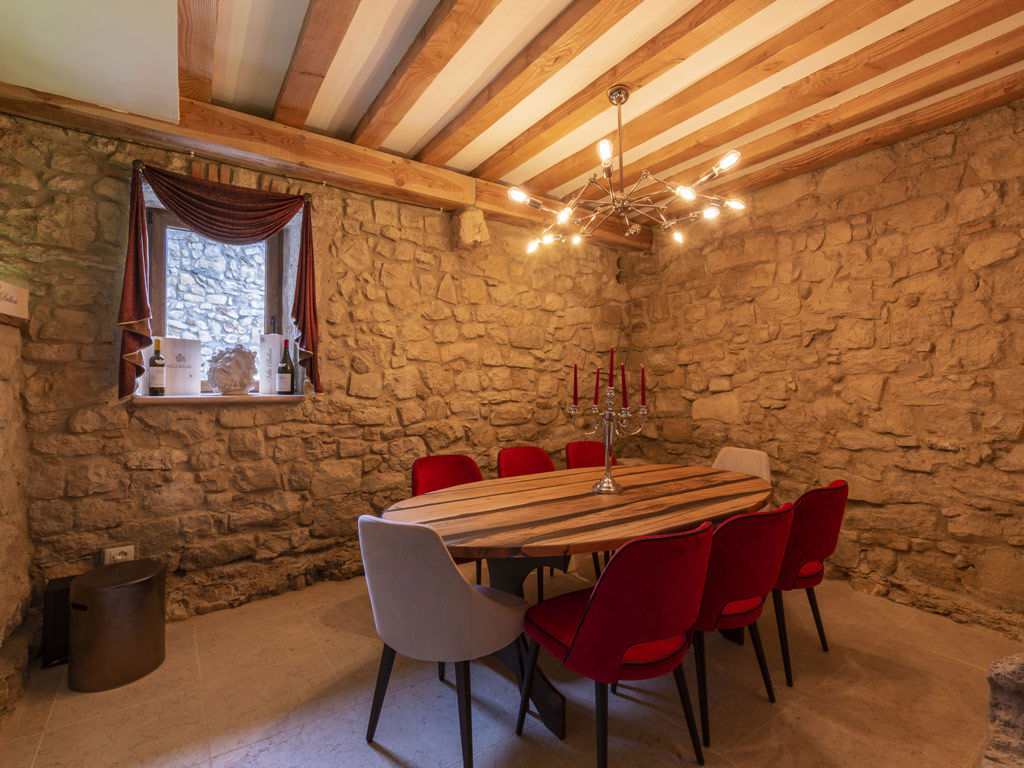 Privè Room
Built from the walls of the Fraccaroli House, this room did not exist before the renovation works.
Natural light in this underground cosy space is a surprise you do not expect.
The ideal space for birthdays, surprise celebrations, intimate family moments, work sessions.
10 people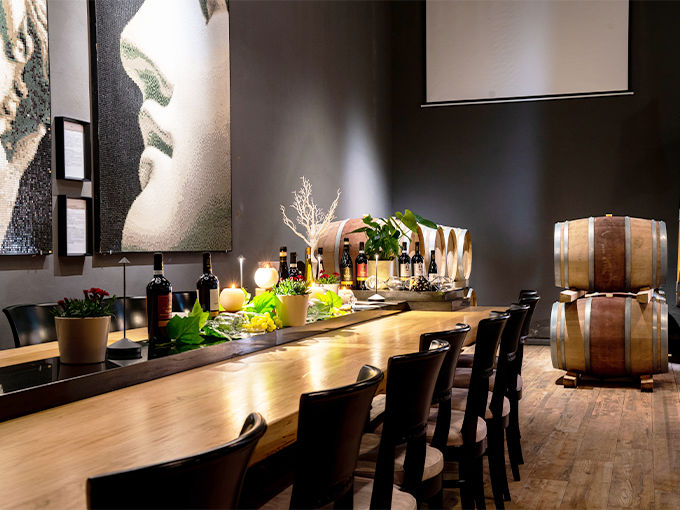 Castrum Winery
In 1983 Paolo Borghetti built the current winery and in 2021 his son Giampiero restructured it in an artistic and elegant style. And here comes the common thread of the works of the sculptor Fraccaroli evoked in the drawings on the giant mosaics on the walls.

The wooden stage and the large tasting table make the winery your unique space for tastings, birthdays, anniversaries, family events or business meetings.


20 - 25 people
and the present is just a non-existent moment of separation between past and future.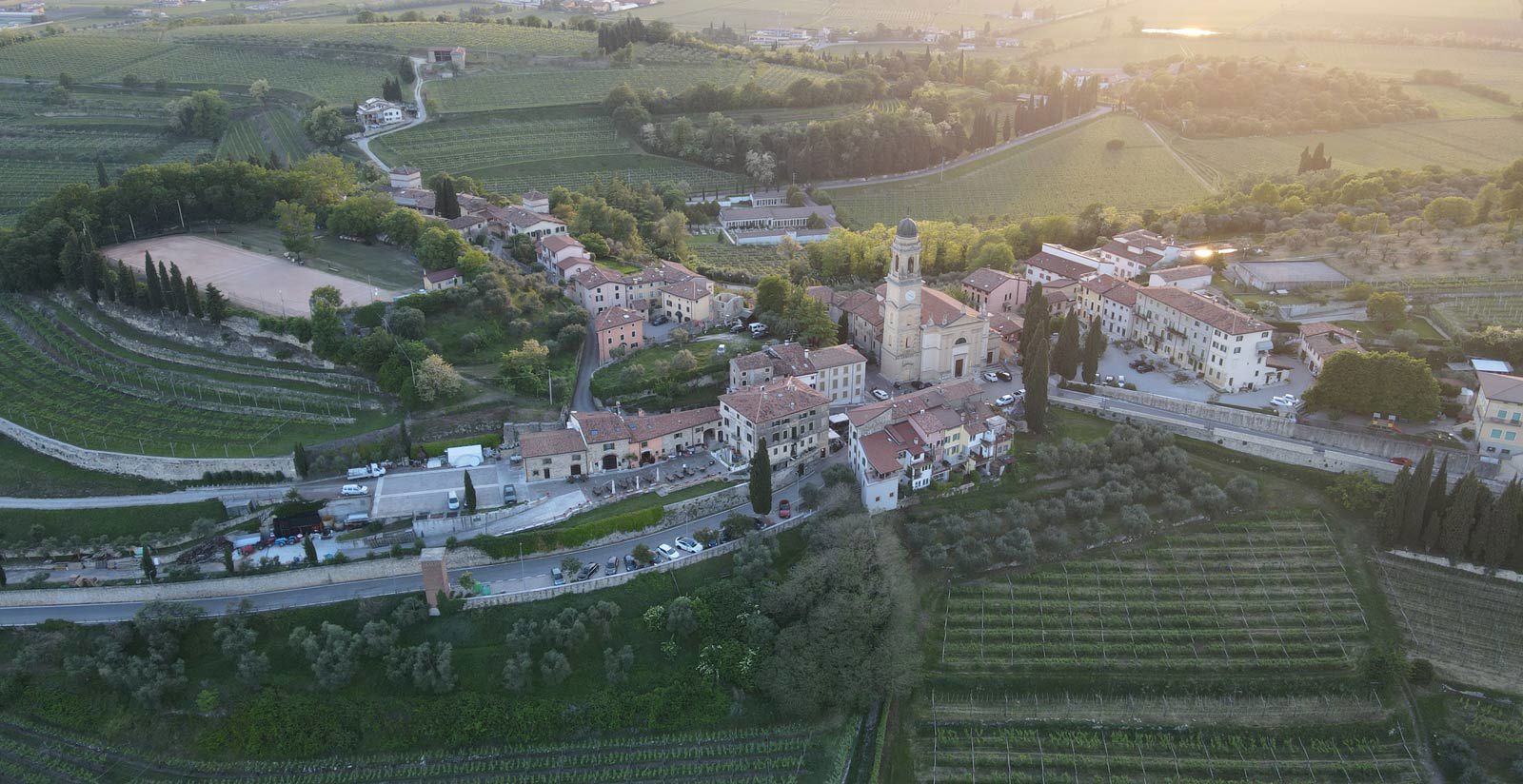 The offers designed for you
Discover more
Valpolicella Wine Experience
Combine your stay with a Gourmet tasting at our Wine Bistro ...
Discover the offer
Valpolicella in your room
Combine your stay with the taste of Valpolicella with our Va...
Discover the offer
All offers